Welcome to English vidya
Our Features
Welcome to English Vidya, a door to excellence and pride. Join us to give an extra color to your canvas, to quench your thirst for a better tomorrow, to embrace the joy of learning something new ..
WhatsApp based class
We chose WhatsApp as our mode of communication for the ease of our learners.
Flexibility
We donot restrict the classes to a specific time schedule.
Smart Learning
Study smart, not hard. Our course provides programs such as jam, vocabulary, listening and speaking activities .
Real life practice
Learn through first-hand practice well with our personalised trainers.
Strong curriculum
We have the most advanced and thoroughly researched syllabus to ease your learning.
OET Training
Our experienced trainers can guide you to crack competitive exams such as OET.
Why Choose Us
Amazing Courses to Learn Language Better
We understand better that online-based learning can make a significant change to reach students from all over the world! Giving options to learn better always can offer the best outcomes!
Skilled Teachers

Affordable Courses

Efficient & Flexible

Lifetime Access
View All Courses
Information
How to Apply?
Ping us!!

We'll be happy to hear from you!! We're on Instagram, Whatsapp and Facebook. Leave a hi, and we're already there for you.

Get acquainted !!

Let's break the ice!! We'll tell you all about the courses we have to offer. You can also hear the genuine feedbacks and actual reviews of our own students.

Assessment Test

Don't worry! It's just a simple test test, which will help us to analyse your level and decide the best course for you!!

Admission Procedure

After learning all about us, the decision to join us rests in your hands! We'll be happy to have the privilege to know about your decision!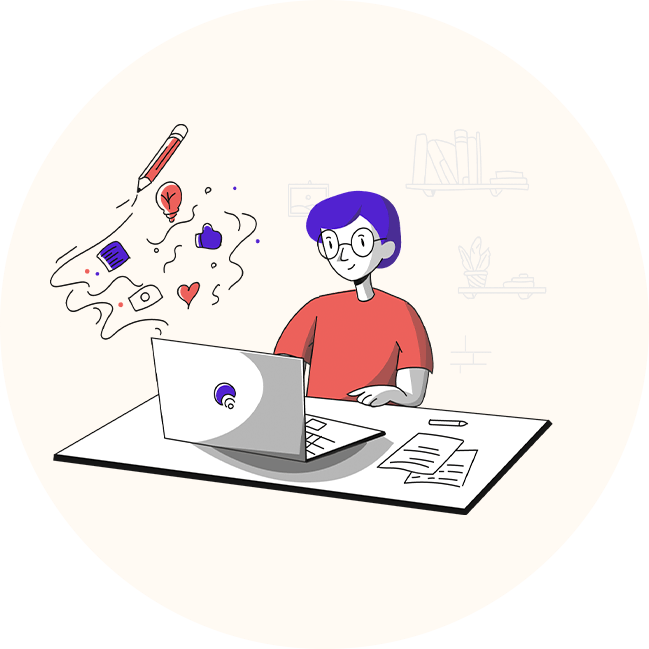 Learn At Your Own Pace
English Vidya Popular Courses
Explore all of our courses and pick your suitable ones to enroll and start learning with us! We ensure that you will never regret it!
I'm very happy to be a part of English Vidya. In my view, it was a great opportunity to study here.. Then I have got two good teachers.. Fayiz sir and Naziya mam, thanks to both. I have really enjoyed. I got a more usages of grammar. It is useful for me. Thanks to English vidya and all the crew especially thanks to Fayiz sir and Naziya mam... 😊
Vismaya
Intermediate level
Thank you so much for the team English Vidya for arranging such an excellent platform for us to improve our English language. It helped me a lot to improve my English knowledge. Nothing more to say, thank you for the opportunity
Gayathri
Intermediate Level
Your team helped me to improve my English language. Thank you so so so much... It means a lot. I'm really happy to got a chance to learn English from this wonderful institution. I haven't felt any negative from this class. Now, I'm very confident to communicate in English with anyone and I can't help saying about your support, If I have improved in my language, It's all because of you... I'm very grateful to you and your entire team ENGLISH VIDYA...🖤✨
Akhila
Intermediate Level
I can do everything. When I joined this, I thought about how. But now I have no tension. They will tell you even if there is a mistake because there are trainers to support us. English vidhya is a good institute. Everyone benefits. Joining this is an improvement for me and my friends. We joined English vidhya together. We loved everything in class. We understand that all notes are simple❣️🥰
Go At Your Own Pace
Subscribe to Our Newsletter
Get our new updates instantly